Online marketing continues to evolve at a breakneck pace in 2019. Keeping up with the cutting edge is an important – and challenging! – priority for any good marketer. The sheer volume of blog material being produced in this industry means that nobody can read it all. From general topics to specific ones, from independent writers to massive organisations – which ones are worth reading?
These nine blogs are our favourites, and you may like them too:
1) Vero
Vero is a tremendously informative blog with a terrific focus. It's all about email marketing. Even though this is a hugely important part of online marketing, the amount of insightful new content addressing the topic directly is surprisingly small. That's why Vero's thoughtful and educational posts are must-reads for us.
2) Jim's Marketing Blog
Holding down the "lone writer" end of marketing blogs, Jim's Marketing Blog is exactly what it sounds like: One man's take on all sorts of marketing topics. It's a powerful resource for marketers of every stripe, and it's been going on for ages. The article count is already well over 300, and the author's lengthy professional career (he's been marketing for more than 30 years) has touched on a vast array of important ideas. Articles are packed with useful information and kept blissfully free of extraneous fluff. There's even a 'marketing tips' section that excerpts the blog's very best insights.
3) HubSpot
On the very opposite end of the organisational size spectrum, the HubSpot blog draws from an enormous community. HubSpot brings together more than 300,000 marketing professionals, entrepreneurs, and business owners. This is an invaluable marketing resource with an unbeatable breadth of topics. From SEO to social media to analytics to lead generation, HubSpot can turn up more than a few useful articles on any imaginable marketing topic. The regular blog staff does excellent work on their own, and a brisk roster of guest writers adds further diversity to the perspectives HubSpot has to offer.
4) Content Marketing Institute
The CMI blog is widely hailed as an industry leader. It's particularly good at keeping up with the latest professional developments; its 'This Week in Content Marketing' series is possibly the most widely-read digest on the topic. The CMI blog has much more to offer, though! A huge number of writers are invited to share their insights on strategy, trends, and best practices as well as content marketing jobs!
5) CopyBlogger
CopyBlogger is a formidable educational resource as well as an all-around excellent read. Started in 2006 by a single blogger, today CopyBlogger serves more than 300,000 subscribers regular servings of useful business-building knowledge. We're particularly fans of the free 20-part marketing course the site provides to anyone and everyone.
6) Hootsuite
Obviously, the Hootsuite blog is focused primarily on social media. It's a supremely informative resource on that specific topic. According to Hootsuite, consistency is the single greatest asset to getting social media right. We appreciate the way their blog is consistently helpful and informative. The fact that they have actionable advice for both large and small businesses is great.
7) MarketingProfs
When you need to get the latest info on marketing strategies, professional tools, educational opportunities, and more, MarketingProfs is an ideal resource. We like the site's problem-solving approach and its holistic desire to devote equal attention to every aspect of online marketing.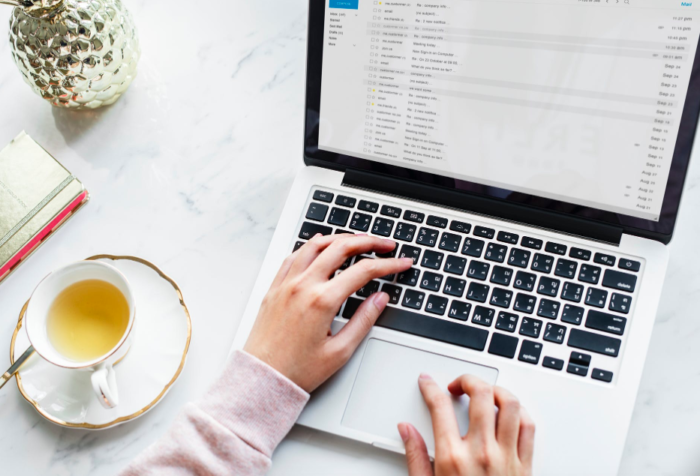 8) Marketing Land
When we're especially hungry for truly cutting-edge marketing news, Marketing Land is always our go-to source. This blog delivers breaking news and sets you up with all the insights you need to stay ahead of your competitors. The flow of the latest and greatest news is augmented by quite a lot of more evergreen tips and advice. Marketing Land doesn't just deliver the news; it also makes you a better marketer.
9) Business Insider
As you'd expect from the name, this is a blog with an extremely broad scope. It delivers tons of actionable marketing insights, and it also gives you an excellent grasp of what's happening on the global business stage. Marketing content at Business Insider is slanted somewhat toward traditional advertising, but it's still enormously educational for digital marketers.